A craving is a strong desire or urge for a specific food that strikes quickly. Sometimes it feels out-of-control and presents as an urgent need. Does this sound familiar? Well then, welcome to the real world.
Everyone experiences cravings
We all have them. We walk into the kitchen, stand in front of the pantry, root through the refrigerator because we NEED something salty or sweet RIGHT NOW!
What does this mean?
You might be legitimately hungry, or you could be dehydrated. Cravings can also arise from nutrients missing in your diet. That is why it is so important to eat a balanced diet while dieting.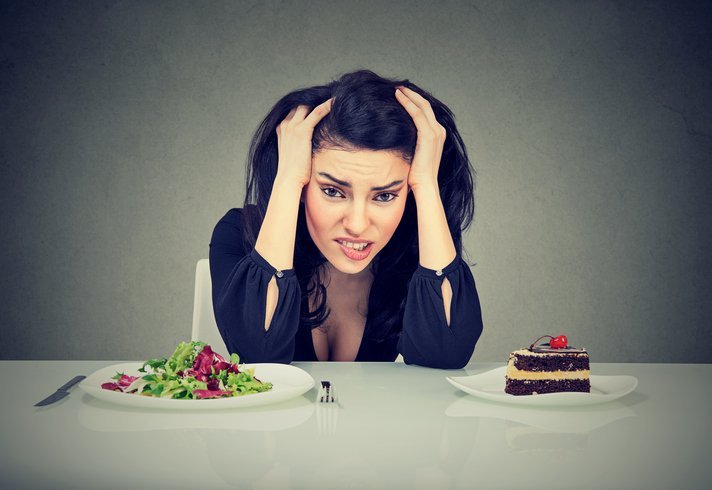 Strong emotions can highjack your ability to be disciplined. Emotions such as anger, stress, and boredom can lead to self-sabotage. Have you ever noticed that when you are burned out it becomes easier to justify unhealthy choices? This is why it is important to ask yourself if you are really hungry when the out-of-control urge occurs.
Take a non-critical approach to sorting this out
Be gentle with yourself and realize that you are HUMAN. Cravings that continue, or that become habitual require a little thought as to what is prompting them. First consider whether or not you are hungry, thirsty, tired, or bored. If not, then ask yourself if there is an emotion that could be driving your hungry urge. This inward look may help you to change your eating behavior. Such an exercise is designed to bring light to your situation. It is not about beating yourself up!
Here is an alternative craving fix
Load up on watermelon, cucumbers, and berries. Berries are abundantly available at this time of the year. Make a low sugar ice out of them with your favorite low sugar sweetener.
I like to make frozen banana "nice cream." Don't knock until you try it! Take frozen bananas and blend them with your choice of flavors. This is where strawberries, raspberries, and peaches would be delightful. Combine the bananas with the desired fruits, nuts, extracts, and maybe, a liqueur. You didn't hear that from me J. Put them in your blender and blend until smooth. Be kind to yourself and enjoy!
We have loads of ideas to help you in your weight loss journey.  The Medical Weight Loss program at Profile MD has careful medical oversight, constant contact with a nurse practitioner and a health coach via an app, monthly in-person medical checks, and loads of support.  Call 410-544-4600 for more information or for a FREE consultation. 
– Stacy, Health Coach at Profile MD