Rosacea can be a mysterious and inconvenient disorder
Rosacea is a chronic and common condition that afflicts upwards of 14 million Americans mostly between the ages of 30 and 50. No one knows for sure what causes the condition, but many people find a flareup to be embarrassing. Some researchers suggest that maybe the condition is linked to environmental causes, an overactive immune system, heredity, or maybe all of these factors together (Mayo Clinic, N.D.). We do know that rosacea is not contagious, however those who suffer find it to be inconvenient and certainly not flattering.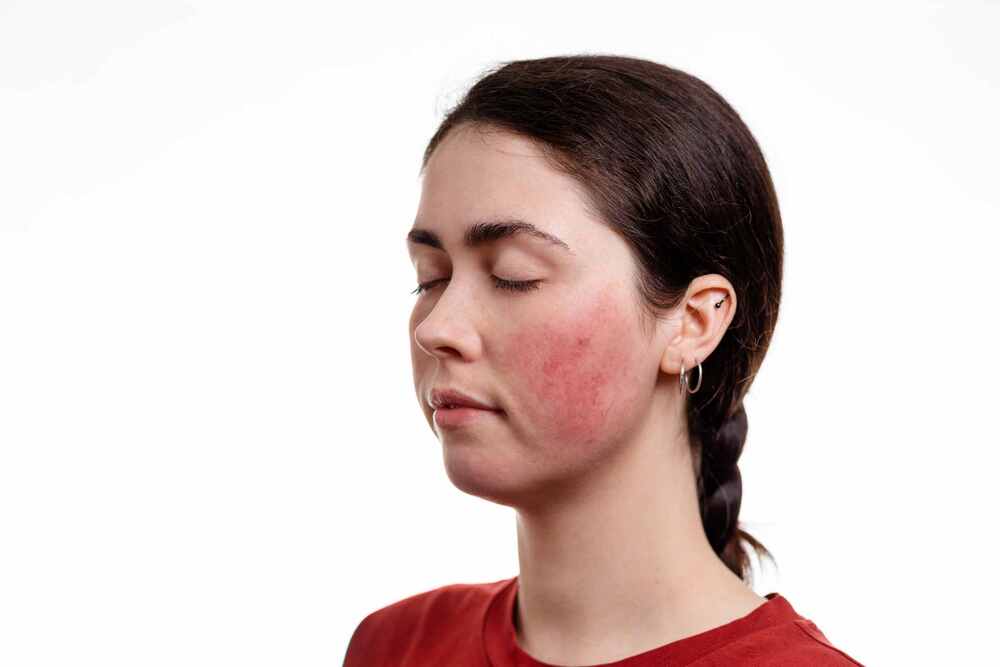 The symptoms range in severity
Many people experience persistent redness and flushing and exposure to the sun can worsen these symptoms. The redness can extend across the cheeks and nose. Sometimes the skin on the nose becomes bumpy and enlarged due to chronic inflammation. The most common symptoms are:
Persistent redness
Spider veins on the cheeks and nose
Small pus-filled pimples
Irritated and tender skin
Dry irritated eyes
The condition turns serious when it causes social distress and interrupts a person's sense of wellbeing. As previously mentioned, physicians do not know what exactly causes rosacea but several triggers are thought to cause flareups.
Everything from alcohol to cosmetic products can trigger rosacea
The most common triggers for a rosacea flare are:
Hot drinks and spicy food
Red wine and other alcoholic drinks
Temperature changes
The sun
Reactions to cosmetic products
Medications that dilate the blood vessels-some blood pressure medications
Just about anyone can develop this condition but it is most often seen in females over 30 who have fair skin. Smoking and family history also contribute to risk. Some of the triggers such as sun exposure and spicy foods can be avoided but flareups are bound to occur for those who suffer from this condition.
How is rosacea diagnosed?
Your treating physician will rely on your medical history, your symptoms, and the appearance of your skin upon examination. Sometimes other tests are performed to rule out any other skin diseases. For example, psoriasis can sometimes masquerade as rosacea. Also, Your doctor will want to rule out a possible allergic reaction.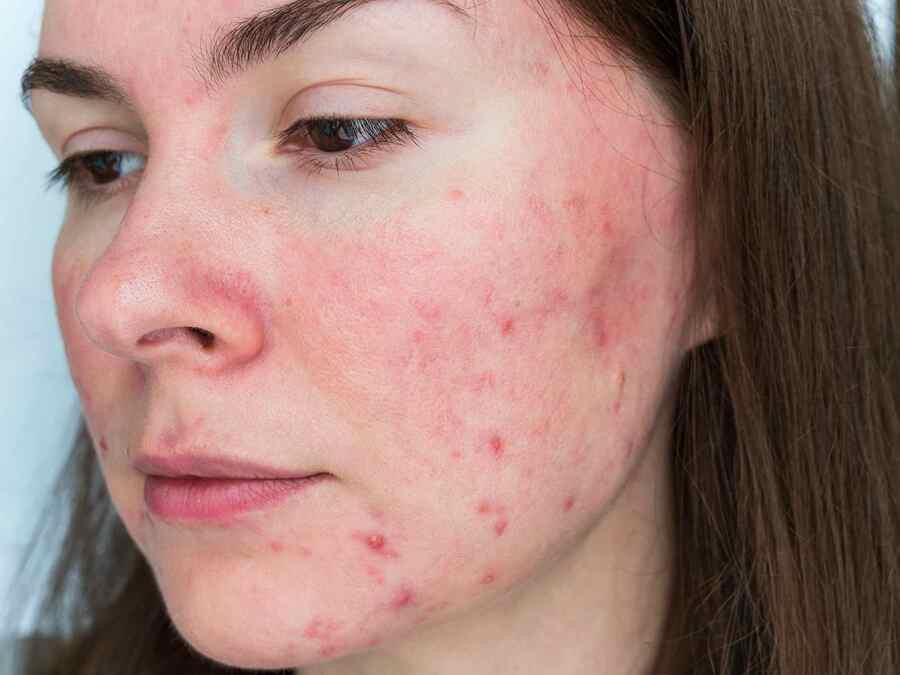 How is rosacea treated?
Doctors use a range of treatments for rosacea. For those who have acne outbreaks a topical ointment such as Metrogel is often applied. Treatment with the PulseDye Laser gives dramatic relief for the redness and flushing that patients suffer. It works by shutting down leaky blood vessels that cause pooling of blood near the surface of the skin. Sometimes oral antibiotics are prescribed for severe rosacea with acne. Patients who have bumpy inflamed skin can also be treated with laser resurfacing to smooth the skin. Clinical aestheticians offer HydraFacial treatments to remove blackheads and to clear the skin of debris. This greatly helps those patients who have acne breakouts with their flares.
Our doctors can help
Our doctors at Profile MD offer laser treatments in combination with topical remedies to improve this condition. They offer a FREE consultation to examine you and to answer your questions. They work in tandem with our clinical aesthetician to offer even a wider range of services to get your condition under control. Call 410-544-4600 to schedule an appointment.