Adults lose up to 8% of muscle every decade after age 30
Did you know that inactive adults over the age of 30 can lose as much as 8 percent of their muscle mass per decade? When muscle loss becomes significant a condition known as sarcopenia can develop. Low muscle mass, overall weakness, and lack of energy mark this condition. Sarcopenia takes several years to develop, but it is important to treat and reduce the effects of aging muscle before significant changes occur.
truSculpt Flex safely rebuilds muscle and reverses loss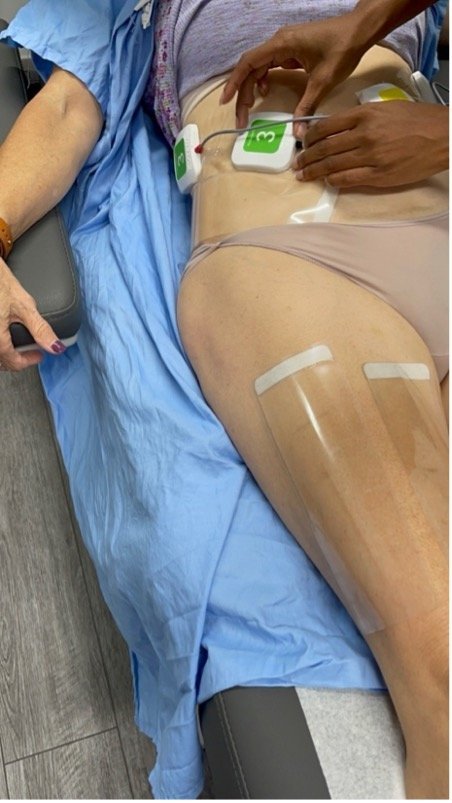 Many adults struggle to find time to get adequate exercise to keep muscles from aging. Whether it's a lack of time, desire or limitations from back or joint pain, truSculpt Flex can safely help rebuild muscle and reverse age-related muscle loss. truSculpt flex is a non-invasive therapy that stimulates up to 8 muscle groups at one time to help build muscle. The device delivers adjustable multi-directional muscle stimulation which allows up to 54,000 muscle contractions in a single treatment! Noticeable results can be noticed with 4-6 treatments. A study found that six treatments done "twice weekly for three weeks" relieved low back pain in 23 of 28 test cases that were resistant to other therapies.
Treatment improves posture and low back pain
truSculpt Flex provides a perfect way to help gain core strength necessary for daily activities, as well as to help improve posture and low back pain. The device has even been shown to help improve the diastasis recti (abdominal muscle split) that many women develop during pregnancy. Best of all the muscles can be treated without stressing joints or straining the back with repetitive lifting exercises. The treatment takes 30 minutes or less and has no downtime. Best results are obtained 8-12 weeks after the last treatment.
truSculpt Flex available at Profile MD
Profile MD offers this effective treatment. It can be adjusted to your fitness level and goals to firm and sculpt your muscles. Our clinicians customize placement of several handpieces to deliver carefully controlled electrical stimulation to the desired muscle groups. Muscle groups to treat are the abdomen, flanks, buttocks, and thighs. 
Call 410-544-4600 for a FREE consultation.